Chumash District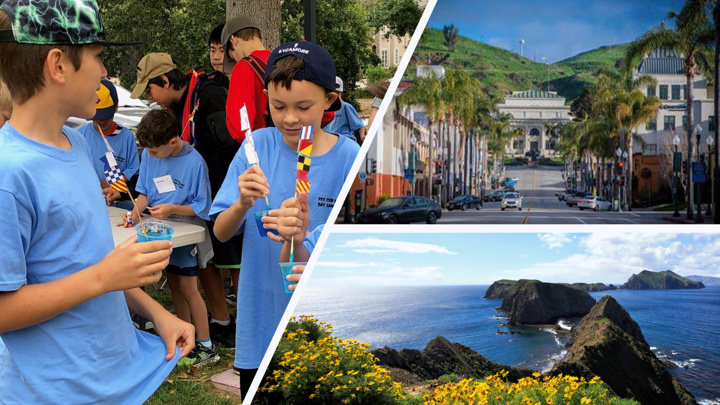 We serve the Western Ventura County, California communities of Camarillo, Somis, Point Mugu, Oxnard, El Rio, Port Hueneme, Ventura, Oak View, Ojai, Santa Paula, Fillmore and Piru.
Volunteers from the District avidly support and staff council events such as the University of Scouting, Cub Day Camp, Scouting for Food drives, as well as Camp Card and Popcorn Sales.
We host a Camporee each Spring, a Cub Day camp each Summer, Volunteer Service Projects, Hiking and Backpacking Training, and Sea Scout Activities.
To Join Scouting CLICK HERE
___________________________________________________________________________________________
MONTHLY DISTRICT CHAIR MESSAGE ~
Hello Fellow Chumash Scouters!
We will be having our monthly Chumash zoom meeting (Wednesday, September 14) and I will be sending out an agenda later this week.
In the meantime, I wanted to get some important time sensitive information out to you.
First, the Council Popcorn Distribution will be this Saturday morning (September 10th) at the Bayer warehouse (formerly Monsanto). As we all know well, many hands make for light work, so we are trying to get as many hands there as possible! If you can help, please send me a reply to this email and plan to be there at 6:00 am. A map is attached to this email.
Second, the District Award Nomination forms are attached for your consideration. (HUGE "Thank you" to Efrain Camara for his work in updating these forms!)
PLEASE, PLEASE, PLEASE take the time to nominate a deserving volunteer for an Award (feel free to forward them along to others, too)! You can use either the "Fill" word document or the "Print" PDF version, fill it out, and send it in. The deadline for submissions is Saturday, November 5th! Send your submissions to Efrain at efrainscout57@gmail.com.
We have penciled in Tuesday, December 6th as our date for the District Awards Ceremony - though we are still looking for a suitable location to hold the event. We want this to be in person so we can hand out awards, of course, but also so we have the chance to be in fellowship (I really enjoyed seeing a bunch of you in person at last months' Roundtable). If you have a lead on a location that can host this event, please let me or Efrain know and we can help with the legwork.
Thanks for taking the time to read these updates.... let me know if you can help out on Saturday... and please submit a deserving Scout Volunteer for one of our Chumash District awards!
Yours in Scouting,
Clarke Cramer
VCC Chumash District Chair
805-427-6042